Portfolio Track


During the school year some of our
apprentice and teen students
are focusing on portfolio preparedness. Our instructors know how to lead the student through the tasks of choosing subject matter to putting it all together and knowing what to expect on presentation day. Over the years we have maintained a very high rate of acceptance for our students who applied to fine arts high schools, universities and extra curricular arts programs. The sooner a student begins to prepare, the more solid work they have to choose from. Our school year programs are augmented in the summer with
portfolio camps.
Cost:
$220/ 8 weeks $110/ 4 weeks for returning students
Wednesday, Thursday or Saturday
---
Independent Study for Teens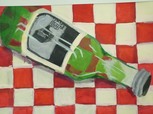 Our
summer camp program
takes the needs of artistic Teens into consideration with the Independent Study camps. Teens are allotted studio space and materials while they concentrate on an area of art all the while getting feedback and direction from our on staff artists.
Space is limited.
---
Internships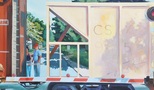 These positions are new this year. For every full week half day camp you successfully assist in you earn yourself the same in return: a week of one of the teen camps. Ages 15+
Feel free to call with any questions. 594-1483

---